My passion in life is: To Help You And Me To Build A Happier, Healthier, Wealthier, And More Meaningful Life
I appreciate you wanting to learn a little more about me and the things that interest me.  Born in Germany a purposely vague number of years ago, I currently live in beautiful Canada.  Where the landscape and the people paint a fabulous backdrop to my life.  But, being a European-American, I still have many roots across the water in Bulgaria and Dresden.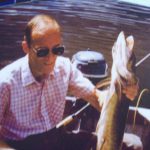 I spent 34 years married to the love of my life, Chris, before he passed a short time ago.  My Chris battled Multiple Sclerosis (MS) for most of his life.  He was a courageous man.  Unfortunately, he lost that battle in the end, but he fought hard and lived well.
I am now starting in a new direction for my life, inspired by my late husband, a man who lived brilliantly.
I am following my passions and letting the sunlight in!  I love going for long walks with my dogs, watching them run and play with the backdrop of this gorgeous country.  I also love playing the organ, listening to music, and reading.  My main focus, however, is health and natural health remedies, and earning income with online business opportunities.
I use that passion along with my passion for my dogs to blog about pets, pet health, and natural pet remedies.  Like us, animals are creatures of mother nature, and as such often times the care they need can be found from that bounty.  Aside from that, natural remedies can be so much easier on an animal than some of the drugs that are prescribed to them today.
Beyond animals, I also believe in keeping people healthy.
In this modern age of "miracle cures" and misinformation, I feel it is important for people to take good care of their bodies, but the internet is sometimes obscure as to how to do that.  Having lost my husband, I feel a special pull to help people live better, healthier lives.  He has inspired me to use my knowledge and passion for information to help educate those who are interested in living happier, healthier lives.
Thus far, I'm overjoyed with my new foray into entrepreneurism.  After my husband passed away, I didn't know what to do with myself.  This work gives me focus.  Plus, at my current stage in life, I am not in the mindset of having a boss.  I think I've earned that!
Hopefully this little write-up gives you some insight into who I am.  It's not easy, distilling yourself into a few paragraphs, but I think you get the idea.
If you have enjoyed looking around, I invite you to please feel welcome to contact me via one of my numerous social media outlets.
I look forward to hearing from you!  Oh, and thanks.
Save
Save
Save
Save