Listen if you are willing to… 
STOP dialing-for-dollars, knocking on doors, running ads and cold calling…Follow me into the 21st Century of Internet Marketing! 

STOP wasting money buying leads that do nothing but empty your bank account! 

STOP using the OLD "three-foot rule" and  instead use my "NEW three-foot rule" that puts the 2 billion people on Social Networks at your fingertips!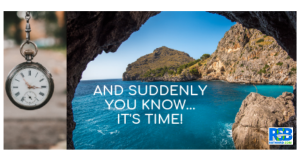 STOP joining Affiliate programs that promise to build your business but only build someone else's instead! 
AND because you're OPEN to learning the easier, faster, better way to create your dream business then I'm ready to help you make your fortune on Facebook and other Social Networks starting RIGHT NOW!
Why Facebook? 
    Facebook has more than 1.26 Billion users.

    Facebook has 728 million active daily users!

    More than HALF of all Internet users are on Facebook.

    Facebook has more visitors each day than Google Search!

    The average Facebook user is on-line over one hour per day.

    More than 3/4 of f Facebook users connect from a mobile device.

    And best of all Facebook is FREE!
Get access to this amazing turn key system and explode your business Today by clicking HERE: