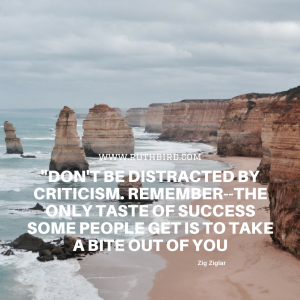 How To Tame CRITICS and NAYSAYERS
Jeff Bezzos (founder of Amazon) said this,  "If you're doing anything interesting in the world, you're going to have critics. If you absolutely can't tolerate critics, don't do anything new or interesting"
The solution for avoiding critics is to stay right where you are. Stay within the box of what's "safe" and you'll never have any naysayers.
Here's why this happens …
"Average men love other average men because they justify each other's averageness."
"I'm gonna do this with or without your support. You don't have to run the ball down the field with me, but I'd appreciate it if you didn't tackle me on the way."
And then you put your head down and get to work! Once you start producing, most of them will come around.
So if you're committed to doing that and you're not afraid of trying something new …
Take the ball and run right over to this page and discover how to start attracting prospects who are actually interested in what you have to offer.